Start today!
Take a jump-start into Azure through our high-quality trainings! These courses get delivered in multiple ways: online, open classroom or dedicated in-company training.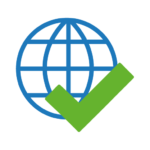 Online, start not guaranteed
On location, start guaranteed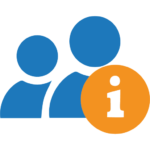 On location, start not guaranteed
DEDICATED IN-COMPANY SESSIONS
Azure Integration Services
Your tailored training program
Why choose a training by Your Azure Coach?
Real-life
The trainings are based on extensive enterprise experience from the field and focus on what really matters when running production-grade Azure solutions.
Deep-dive
The training content goes way beyond the official documentation and courses. We tackle advanced topics, adjusted to the level of the attendees.
Hands-on
We provide many detailed labs, with additional challenges for fast learners. Each training inlude a real use case, built from scratch end-to-end.
High-quality
Your Azure Coach has 13+ years of training experience and is a Microsoft Certified Trainer. He has been rewarded as an Azure Most Valuable Professional.
Custom-made
During an intake, we can decide to skip, switch or add some topics to the training agenda, to ensure that the course matches your expectations completely.
ADVISORY | Exclusively powered by NOEST
What can Your Azure Coach mean for you as an advisor?
ASSESSMENT
Having doubts about your Azure implementation? No worries! Let me assess your current solution and create an action plan to take it to the next level.
ARCHITECTURE
Are you struggling to transform your innovative business ideas into a technical Azure architecture? I can assist your team in choosing the right design to move forward.
GOVERNANCE
Did your organization recently adopt Azure technology?
Let me guide you on how to manage and operate your Azure environment in a modern, cloud-native way.
PROTOTYPING
Do you need to convince your main stakeholders about the value Azure can bring to your business? We can quickly build an innovative and compelling prototype together!
MEET THE YOUR AZURE COACH TEAM
Your Azure Coach is specialized in organizing Azure trainings that are infused with real-life experience. All our coaches are active consultants, who are very passionate and who love to share their Azure expertise with you.
Blogging about my adventures, straight from the azure trenches. Sharing is caring!